According to research by Rethink Mental Illness, there are seven key things to ensure that you stay well when you are diagnosed with bipolar disorder. I have been diagnosed as bipolar for around six or seven years now and so have obviously developed a range of coping mechanisms that work for me personally, so I hope the following can be even a little bit helpful! The key things to remember are:
Spotting early warning signs

Looking after your well being

Being in control

Doing what works for

you

Making decisions about medication

Talking to people who will

really

listen to you

Getting support from your friends and family
So where to begin? Well finding the warning signs of bipolar disorder early is extremely important and can be a key part in assisting with your recovery and finding the right coping mechanisms. Personally, I was originally wrongly diagnosed as having depression and put on Citalopram – which is an antidepressant and therefore a terrible idea for someone suffering with bipolar as it just sends you spiraling horrendously the other way! However, eventually I received the correct diagnosis and have now come to manage my condition pretty well meaning I can balance my friends, family, relationship and a full time job with no (well okay, with few!) breakdowns!
Warning signs are totally different for each individual and so learning to recognise your own can avoid severe and/or dangerous episodes or even hospital administration. To find these warning signs, start to reflect on the times that you have been unwell and struggling in the past. My mum and other close family members have been an essential part of helping to find my own warning signs as they will notice things that I may not. As outsiders who spend a lot of time around you, it can be easier for them to notice small changes from the outside looking in. Ask your GP or other mental health professional if they can also help you to find out more about warning signs as well as timing is crucial in preventing dangerous build ups and breakdowns.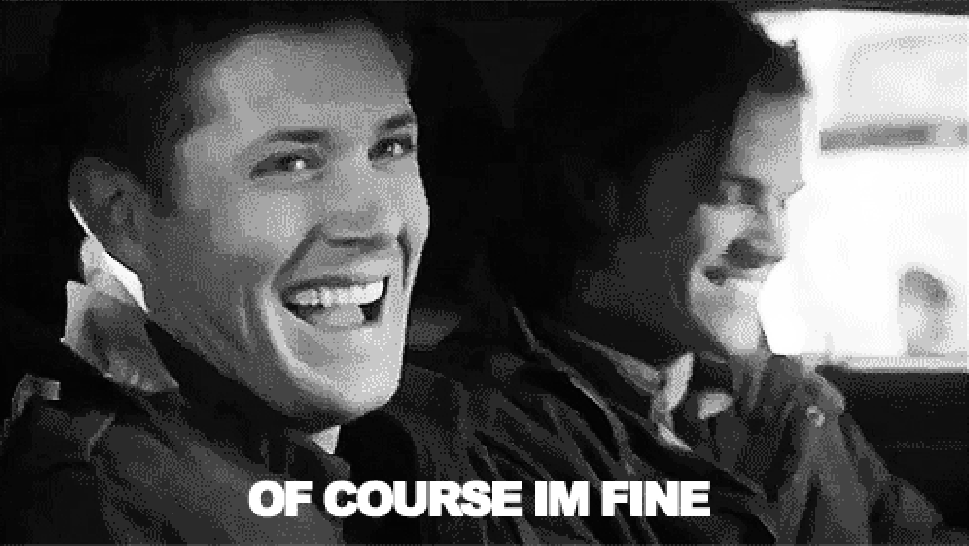 Actually looking after ourselves and doing things that we want to do can be extremely difficult. It shouldn't be, but too often do we punish ourselves for allowing ourselves to relax and enjoy the things that make us happy because we are "wasting time" when we could be doing something more productive and worthwhile. When will we realise that we are worthwhile!? Looking after our mental health is just as important as looking after our physical health and although it may not seem like it, sometimes taking a long, hot and relaxing bath is just what we need!
Self care isn't all Lush baths and whale music though! It can be something just as simple and boring as remembering to take your meds for the day, catching up on that tv show that you had fallen way behind with (I'm talking about you The Walking Dead!) or even just doing grocery shopping and allowing yourself to buy some tasty snacks as opposed to the trolley of vegetable that you tell yourself that you should be buying. Do what you actually want to do sometimes and it can really go a long way in terms of looking after yourself and preventing any breakdowns. Balancing your mood and mental health is extremely important for any one of us, but especially so if you are suffering from bipolar disorder as our moods can sometimes be so unpredictable and hard to control. However, if you have been struggling through the condition for a while it is likely that you are now able to anticipate any of the warning signs I mentioned earlier and work on getting yourself well again. So what are you waiting for? Go eat that Dairy Milk that's been sat gathering dust in the fridge!
When I was first told that I was suffering with bipolar disorder my first major concern was control. What if I can't do the things I enjoy anymore without raging into a fit of mania? What if I can't leave the house anymore through depression? What if, what if, what if!! It took me far longer than I am proud to admit to realise that "what if" really can go and screw itself in the ass! All of these issues have always been a part of me, things don't just appear, nor do problems just create themselves as soon as you have a label slapped on you.
No, mental health issues sure don't make life any easier, and no they sure as hell don't make remaining in control a barrel of laughs either however you can do this. Hell, you have been doing this – you're still here aren't you? That means a lot! You've already beaten so many odds just by making it this far, don't get too het up on "staying in control" and certainly don't worry about the things that you can do nothing about – try instead to live in the moment. Focus on you – love the things you love and make sure you always find enough time and space for yourself.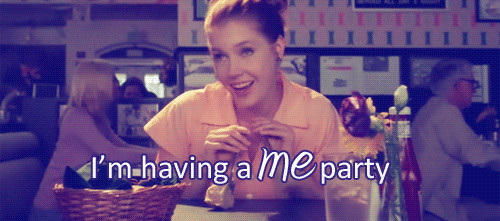 There really is no "one size fits all" model when it comes to dealing with bipolar disorder. This is why it's so important to listen to your own body and mind so that you can learn what works for you personally. Want to know what brings me back from the edge of a breakdown? Sleep. Family. Friends. Oh and tea, never forget about tea! Medication can be a minefield of important decisions, and no, it isn't for everyone. However, it is important to keep an open mind when it comes to deciding whether choosing to utilise medication is the best course of action for you. So many people are scared of mental health medication, mainly due to the huge (unwarranted might I add!) stigma surrounding it. The general consensus by the public seems to be that if you rely on medication for your mental health then you are just weak, useless and not actually willing to even try to get better – quite frankly, these people are morons.
Would you tell someone suffering with colitis, HIV or (hey we don't discriminate sexually here) chlamydia, to not take their medication? Of course you wouldn't because that would be a totally ignorant and moronic thing for you to do. Medication is an important part of recovery for most health conditions and yet again I find myself screaming "mental health is no bloody different to physical health you tit bags!!" Everyone has to find their own personal formula for recovery and personally, I have chosen to use medication to deal with my anxiety and bipolar disorder. My anxiety stems from childhood abuse and so until I have fully dealt with this, it sure as hell isn't going anywhere unfortunately (more on that in another blog, long story short – you get 6 sessions of therapy on the NHS which sufficed to say is not enough to deal with lifelong trauma and its impact on your life). And so, I use medication to allow me to live a relatively normal life. Yes, I will still have occasional panic attacks however thankfully they are extremely rare nowadays which means I can continue with my job in service. My day job? I'm a barista which I absolutely adore, a job that involves dealing with (A LOT) of people on a daily basis in an extremely small and enclosed environment – something that a few years ago I couldn't have even considered as a possibility. But I love people, I love learning about their lives and getting to know my customers and I really do enjoy my job – so why shouldn't I take medication to allow me to continue doing what I love?
My bipolar is a bit more complex and irritating to be quite honest with you as it manifests itself in many different ways. I've tried everything I can think of when it comes to controlling my mood without medication – restricting certain things in my diet (I read some bullshit post online, don't ask), therapy, exercise, mood tracking apps – you name it, I've done it but without medication this just seems to be useless for me!
My main symptoms that restrict me from living a normal life with my bipolar disorder are insomnia, lack of motivation during depressive periods and hyposexuality. In short – I can't sleep, if I'm sad I physically can't bring myself to do anything, and during periods of hypomania I get intense and overwhelming cravings for sex and sexual consent (again, more in a future blog post about this symptom – but trust me, no it is not a good thing!) My medication has helped me to not erase, but certainly deal with these symptoms much better meaning that my condition is managed correctly. I'm not saying that medication will be the magical miracle cure that you have been looking for because it might not be, all I am saying is that you shouldn't be afraid to try it and explore your options. Speak with your GP, they can help you find what is right for your own personal recovery.
The people around you are the most valuable resource you will ever have in your arsenal in fighting your mental health condition! However, it is important that you are surrounding yourself with the right people. People who are dismissive of your condition and your feelings are toxic as hell for your well being and should be avoided like the bubonic plague! Try and surround yourself with people who are keen to learn more about your condition so that they can help you as best as they can. I have a small group of these people including friends and family and I truly do consider myself so lucky. Don't allow people who make you feel worse about yourself the luxury of sticking around in your company – you're worth so much more than that!
As I say, there will never be a one fits all formula for you to feel totally okay and put together 100% of the time, bipolar is never exactly one to allow that kind of thing – it's a bit of a bitch like that. However, once you have experimented with what works and what doesn't you can finally start to get a bit of a better handle on your life and live it with those that truly matter. Stay safe my lovelies, and thanks for baring with me during my mega break from blogging/YouTube – it means a lot. Hopefully, the blogs are back now, YouTube will need a little bit of a longer break until I find my camera again that I lost while moving house – not ideal! Have a wonderful day guys, much love.